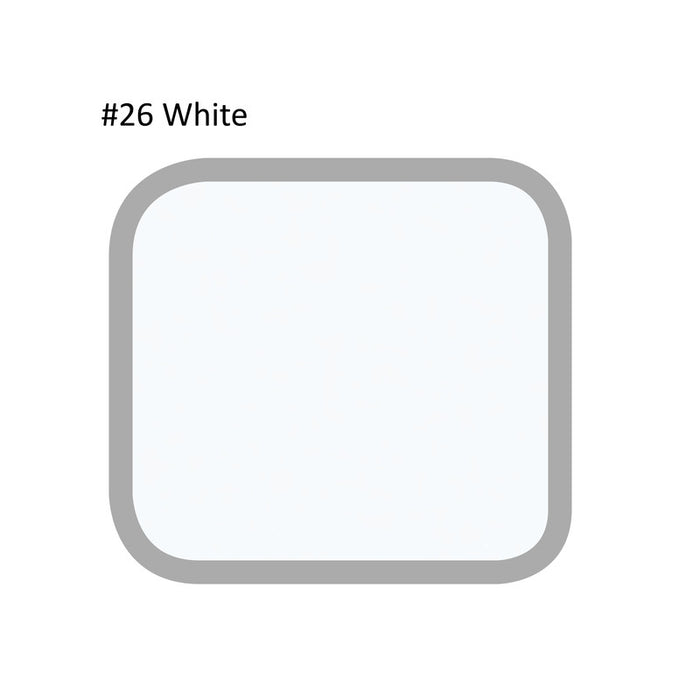 Standard White Touch-Up Paint
Décor can be defined as the style or mode of decoration of a room or building. It is usually one of the final pieces that allows spaces to stand apart from one another. HVAC products can either add to or distract from the overall look and feel. It is imperative to not only select the proper air distribution method, but equally important as to how it will appear in the finished application.
The standard Titus #26 British White finish consists of an acrylic enamel applied by means of a state-of-the-art, electro-deposition painting system. This process completely cleans the product through a multi-stage rinse cycle, applies opposite electrical charges to the product and the bath of liquid paint, and then totally submerges the entire product in the paint bath. This ensures complete coverage of the entire product, even on hidden metal surfaces and edges. The coating is finally cured by baking at 315°F for 30 minutes to provide a tough and durable surface. This process assures uniform quality on a consistent basis. The coating has a pencil hardness ranging from HB to H and is corrosion resistant to 100 hours in a salt spray test.